site programming and enter applied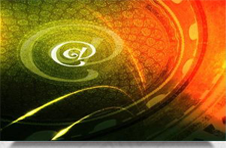 internet sites depend on perform statements but after revolution of programming sites become depend on searching and making proffessional processing which make the site more flexible so we pretend the next.
artificial support to the site of program continiously.
applied the programm by cash programm which allow to skimming the site.
control pannel is simple in use and motives.
using of mould in programming .
programming part in our institutions of sites programming commercial and personal using of the language...
php the language is strong and wide and support.
asp.net the strongest language s support microsoft it needs windows.
css types language to control of site style it us motive easily.
mysql the language of statements basics it keep alot of files and records.
features that you get when order site programming...
connecting system complete consist of visitors and numbers for them.
system compatible with searching motives for example..google..yahoo..bing..yandex.
programm of management to site pages and control it by control list.
programming of control list special for site with features you ask it.
using of styles systems for simpleness of design colours .
send email by pattern of call us..it make you able to perform the control list.
indefinite numbers of statements basics.
inserting of security.
conditions of work
mention to details and orders befor applying .
it is importent to knew what right coloures do you like.
if you have aflage or line you desire using it.
you cant remote rights of programming and design of site.
payment half cost before starting work.
applying time from the date to receive the half amount.
change of features affect the cost.